Determine if Your MSP Is The Best Choice for Your Business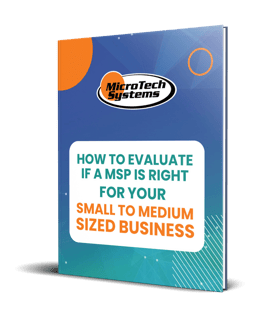 A MSP can help you decide the best approach to managing your internal IT environment to be mindful of process and efficiency within your organization long-term and help you implement and maintain the security you need for each application. A reliable MSP will be the partner that enables you to sleep better at night.
Download the Guide
Grab our guide to learn step-by-step how to determine if a MSP is the right investment for your Business. Simply fill out the form below to download our free guide.