24 x 7

REMOTE

MONITORING
COMPREHENSIVE 24x7 REMOTE MONITORING SERVICES
Network downtimes, computer breakdowns, and other IT-related issues may occur anytime - in the middle of business hours, at night, during the holidays, or over the weekend. You may avoid major downtime and keep your operations running smoothly with the help of MicroTech Systems.
We offer superior 24x7 remote monitoring services to small and midsized companies in Boise. Our trained technicians monitor the physical IT infrastructure of your company, diagnose for any issues, and resolve problems before they hurt your business.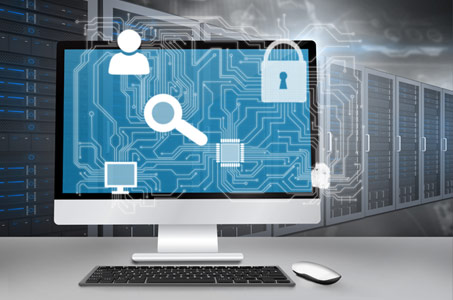 Our Monitoring Service Portfolio
Our experienced IT specialists check the following in your computer and network infrastructure:
Event logs for errors and warnings
"Server Offline" alerts
Desktop and server performance
Windows services
Network security, including unauthorized login attempts
Changes in drive space and disk health
Remote Monitoring Services under TechCare™
Our 24x7 remote monitoring solutions is part of our TechCare™ program, a managed IT service that takes care of an organization's computer and network needs, proactively, and effectively.
Sign Up for Our Remote Monitoring Services
Our 24x7 remote monitoring solutions give you peace of mind knowing that your company data stays secure at all times. Our service also mitigates and prevents critical downtime or disruptions, which may cause your business to lose money or customer confidence.
What gives our company an edge over other service providers is our five-star promise. our certified support staff performs computer and network monitoring that meets or goes above your expectations. If our service isn't five-star-worthy, we'll give you a discount on your bill.
Call (208) 345-0054, email info@microtechboise.com, or fill out the form to learn more about our services.