Cyber Security Services

Protect your business-Critical systems
Keep your virtual back doors locked and secured from cyber threats.

MicroTech secures your business-critical systems and protects your data.
Cyber Security Services

Data Security & Protection

Viruses, malware, and ransomware can literally obliterate a small or midsize business in an instant. A sophisticated attack on the network can compromise data, damage files, and even revoke employee access to the business-critical systems they rely on to do their job.
Companies need an IT partner they can turn to—one that specializes in cyber security solutions—if they want a fighting chance against the volume and variety of today's network threats. With 50 years of experience serving small and medium size businesses in Boise, MicroTech is the area's leading managed IT provider committed to keeping your business safe and secure at all times.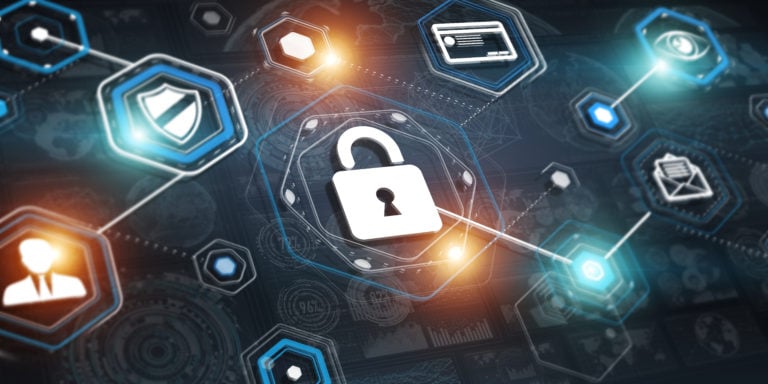 Fill Out The Form And Talk With One Of Our Specialists
How to Fort Knox Your Network
Your company needs 24x7 protection against cyber threat so we recommend every business has an anti-virus and backup plan in place. At MicroTech, we provide:
Added Antivirus Protection
Virus attacks and data loss can bring productivity to a halt and put your business' reputation at risk. We never want to see that happen and will do everything in our power to safeguard your network. That's why we recommend different antivirus solutions for different purposes. We get to know your business and the obstacles you face to determine the antivirus approach that matches your exact needs.
Protection Against Power Failures
Random blackouts can lead to file loss which may also affect your normal business operations. Regular backups ensure your data remains protected even during unexpected power outages.
Simply put, if your system goes down, you'll likely lose more than valuable information. Many businesses also lose customers, revenue, and credibility. Our round-the-clock monitoring will detect the network culprit and eliminate it before it can cause any further damage.
Protection Against OS Crashes
If your computer crashes due to an operating system (OS) failure, there is a good chance your files will become corrupted. With efficient backups in place, your information stays safe and accessible if and when the OS goes down.
Why MicroTech for Cyber Security?
We know that as a business owner, you have a lot of options for IT support. We guarantee that once you work with MicroTech, you won't want to look any further. We operate on a 5-star promise, striving to deliver service that meets or exceeds expectations.
Monitored Antiviruses
With protocols like Multi-Factor Authentication (MFA) in place, our data security team goes beyond password protection and antivirus software. This strategy advances server protection, virtualization, segmentation, encryption, and firewalls to create extra barriers between your business and an attack.
IT Support
With a technical support staff certified in Windows Server, Windows Desktop, Sonicwall Security, and more, MicroTech offers superior IT expertise in antivirus removal, network support, and backups.
Monitored Backup
We set up a locally based backup as well as implement an encrypted file-based cloud backup. This strategy coupled up with our daily backup monitoring protects your computers and networks from data loss.
Window Servers
We provide secure computer networking consultation and support for Microsoft operating systems and its associated applications.
TechCare™
We take care of all your IT needs by offering customizable, affordable, and high-response antivirus and backup solutions for any small and mid-size business. Our exclusive TechCare™ offering bundles the most valuable IT support services that let you focus more on the profit-generating aspects of your business rather than on maintaining your IT infrastructure.
Cloud Solutions
MicroTech provides a cloud-based file server as backup storage to protect your data files so employees can safely access the information, they need from wherever they happen to be.
Refuse Mediocre IT & Choose MicroTech
Are you looking to protect your small or midsize business from cyber-attack or manage your data security environment? Look no further than MicroTech. Our monitored antivirus, backup, and cyber security services will keep your network sound and secure, saving you money and keeping your business' reputation in check.
We strive to be the best IT specialists in Boise—see the difference exceptional IT service can make.