Cloud IT Services
Elevate Your Business
We know that computer networking plays a critical role in getting business done.
MicroTech has the skills and expertise to keep it running smoothly.
Cloud IT Services
Cloud Solutions & Services to Elevate Your Business

As a small business owner, you likely want to provide your employees with access to the latest technology but, understandably, don't have an unlimited IT budget to draw from. This is what makes cloud-based solutions and services so desirable for so many businesses today.
You get all the benefits of competitive business applications without having to pay for, own, or maintain the underlying infrastructure required to use them.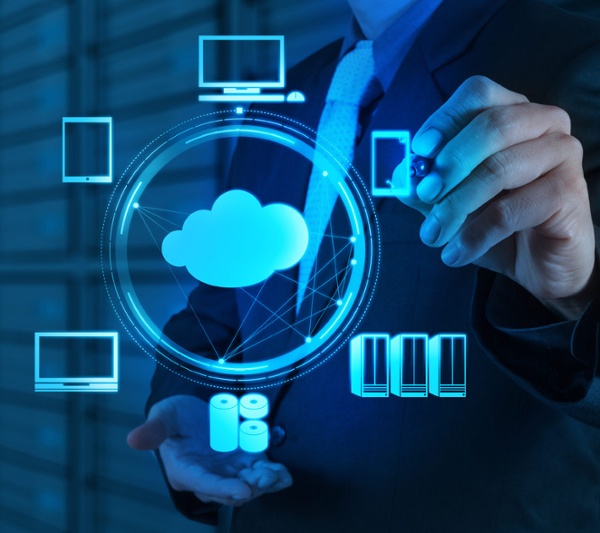 Fill Out The Form And Talk With One Of Our Specialists
Cloud Services

Cloud Services can include email, word processors, spreadsheet creators, file storage, and industry-specific software. MicroTech begins any Cloud Services engagement with a discussion around your business needs, challenges, and goals. This helps us recommend the best approach for your business and your budget. Our Cloud Services span the following realms:
Email
We provide you with access to a secure, cloud-based email platform (Office 365) where you can manage all your contacts, communications, and ancillary applications under one service umbrella. Updates are handled automatically and changes accommodated quickly.

Applications
With MicroTech as your partner, you'll have access to the most widely-used business applications for creating documents, spreadsheets, presentations, and so much more.
Industry-Specific Software
Normally, an industry-specific software application is stored on a private server somewhere in the provider's network. With a cloud-based solution, you are able to access your programs without having to depend on the uptime or downtime of any other provider.
File Storage

While storing files on your internal and external hard drives is still an important security measure, it is actually more secure to perform back-ups in the cloud. This way, if your physical environment is ever compromised, a digital version can be quickly replicated.
Cloud Services Backed by Our 5-Star Service Guarantee

We couldn't be prouder that 92% of our reviews are 5-stars, and that's what we strive for. In fact, it is so important to us to deliver outstanding service that we stand behind our 5-star promise by discounting your bill if the business goals have not been met to your, or our, standard.
Do What's Right, Do What's Fair

We want to be a partner in your business growth and not just the "IT guys". We're reliable, honest, and trustworthy, meaning we strive to do what's fair and right for your business, every single time.


Persist to Find and Deliver the Solution You Need

If for some reason we do not have the answer to a particular problem right away, we make it our job to find it as soon as humanly possible. We believe there's a solution to every IT challenge and will do whatever it takes to solve it.
We Take Ownership of Everything We Do

We aim to always deliver a quality service experience to our clients. And if something goes wrong, we acknowledge the mistake immediately and work to correct it. As a result, we learn and grow so that we can serve you even better the next time.
Refuse Mediocre IT & Choose MicroTech
See how Cloud Services can take your small or midsize business to new heights.