A Five-Star Promise in an Uncertain Time
IT Managed Services Lighten the Load
Like you, MicroTech relies heavily on technology. Even as an IT managed service provider, we've experienced some of the same challenges our clients have throughout the pandemic. We could all use a little reassurance that we've made the right decisions and delivered on our promises to our valued customers during a turbulent time. We're grateful to our clients who've taken the time to provide us with feedback.
Trusted Technology Partners
We've always striven to serve our clients with integrity, accountability, and tirelessness. That commitment became heightened during a time when we knew they were depending on us and the technology solutions we provide for their livelihoods like never before. We had the satisfaction of knowing that we were helping, and our clients expressed their appreciation time and again.

We're thrilled that our clients' Google Reviews reflect our commitment and level of service. In fact, that's where our Five-Star Promise was born—from the 5-Star reviews we receive from our clients.

They tell the story better than even we could:
"Microtech is a fantastic company! They are very responsive and professional, and their employees are knowledgeable and helpful. In emergencies, they are there on the spot and have worked tirelessly to get our company up and going again. I wouldn't hesitate to recommend them to any business. Thanks Microtech!"
"We went through a couple different IT Solution companies in 2020 trying to find the best fit. MicroTech was so far above the others it wasn't even comparable. By far the smoothest and best transition and followed through on their promises."
Building Solid Vendor Relationships
When technology is in short supply and the need is greater than ever, solid vendor relationships, comprehensive knowledge, and advanced planning can make all the difference. We're proud to have delivered on our promise for clients and will continue to do so—despite technology shortages, advanced collaboration demands, increased cyber threats, and a virus of another kind that just won't quit.
Comprehensive Knowledge and Advanced Planning
We'll continue to deliver insights to our clients on strategic information technology decisions and roadmaps and implement technology solutions to ensure they reach and exceed their business goals. We'll continue to provide trustworthy advice on the useful life of their existing IT infrastructure and do our best to keep that infrastructure performing at peak levels.
As our blog, "Small Business Technology: 3 Key Tech Investments SMB's Should Make," highlighted, "The reality for many small businesses is that designing the right IT strategy and keeping up with the latest technologies require resources and expertise that could be cost-prohibitive" should they manage IT on their own. Outsourcing to the right partner is just as crucial as understanding what services you're receiving.
Actual Service Levels
Service levels are the clearest differentiator, but published SLAs and actual SLAs may differ. That's why we're so glad our clients noticed our responsiveness and applauded it in their reviews, even during a time of upheaval and uncertainty. Demand was high, supply was low, and nerves were frayed. Yet, we continued to push through challenges to eliminate technology worries for our clients.
Evaluating Managed Services Providers
We're keenly aware that selecting a managed services provider is another in a long list of technology decisions and actions that can feel like a crapshoot with too many options. You may have received recommendations from others, and that's generally a wise way to start your search. Always ask anyone recommending a provider the nature of their relationship with the recommended vendor. If they're a customer, you should ask for specific examples of why they're making the recommendation.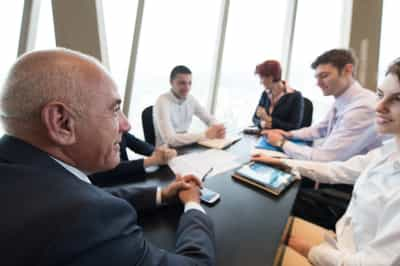 Before you pull the trigger on any managed services provider, we recommend you research each by checking out Google Reviews and use cases.
Are the reviews recent?
Do the comments in their reviews align with the qualities you are looking for?
Do they have experience in your industry and with similarly sized organizations?
How have they responded to incidents and emergencies?
Do they include testimonials on their website? Can you speak to their clients directly about their service?
After you've read others' Google Reviews (not just their ratings), heard their client testimonials directly, and compared services:
ask them about their vendor relationships and how they're handling shortages,
find out how they'll work with you to make strategic technology decisions, and
ask them about their service level guarantees.
After doing so, we're confident you'll want to work with us.
To experience our Five-Star Promise for yourself, schedule a consultation with us today.