10 Things to Look for in Your Managed IT Service Provider
Small business owners often find that the Internet is the most powerful tool that they can take advantage of. Oftentimes, though, IT-related responsibilities are best left to a professional.
Not sure where to start? Don't worry, we've got you covered.
Let's take a look at everything you need to know about what to look for in a managed IT service provider.
1. Response Time
As you may expect, even the most efficient managed service provider won't do you much good if their response time is sluggish.
While it's not realistic to expect your provider to react instantly, they should be able to respond to your concerns within a reasonable amount of time. Since even short periods of downtime can cost thousands of dollars in lost revenue, it's imperative that you work with a provider who will handle problems as quickly as possible.
2. Maintenance
In order to provide the best level service possible, your managed service provider should work to prevent issues from occurring in the first place. This means that thorough, routine monitoring should be normal practice at their firm.
This is especially true considering that the cybercrime industry continues to grow. Gartner estimates that spending on information security and risk management will total $172 billion in 2022, up from $155 billion in 2021 and $137 billion the year before.
In the event that you do need support, a provider that offers on-site maintenance will be far more effective at resolving any problems that arise. That way, they'll be able to see firsthand what the issue is and avoid any confusion that may occur through other forms of communication.
So, be sure to inquire about whether or not this is something they can offer. Many entrepreneurs opt to upgrade their service plans to include this amenity if it isn't available in the basic package.
3. Scalability
As your company grows, so will your IT needs.
Hiring a provider that offers a scalable level of service is imperative in order to prevent any interruption. For example, if your company outgrows the service that your current provider offers, you'll likely find that you experience a drop in overall efficiency.
In some scenarios, security can become compromised and collaboration can stall.
So, be sure that they're able to accommodate your projected short-term growth when looking for a provider that offers a scalable service. The consequences of scrambling to find a new IT provider will highly outweigh the time you take to find the plan that's best for you.
4. Service Level Agreement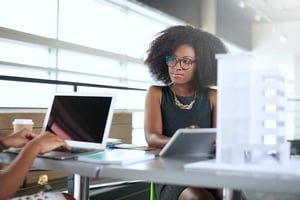 This is one of the most important attributes to consider.
A service level agreement (SLA) is more or less a guarantee from your provider regarding the quality of service that you receive. For instance, these agreements are often advertised with particular download speeds, bandwidth, etc.
The provider is bound by this agreement to maintain its terms at all times. This means that any downtime or slowdown you experience should be fixed as quickly as possible. Otherwise, they would be in breach of your contract with them.
When comparing two different providers, take a look at their SLAs. If all other factors are similar, the one with the better service level agreement is often the right choice.

5. Disaster Recovery
Unfortunately, disaster can strike at any time.
Occasionally, this only results in a brief lapse in uptime. In other scenarios, though, your company's data could be compromised or destroyed by a hacker, leaving you in a situation with severe consequences.
Not all disasters are Internet-related, though. In the event of a fire, vandalism, etc., you could easily find that your network efficiency is adversely affected.
A professional service provider should not only have a plan to resolve these scenarios, but they should also implement ways to minimize the risk of these disasters from taking place.
6. Customer Service
Customer service is an integral feature of any quality managed service provider. The other utility that your provider offers won't mean much if you aren't able to convey what your problem or concern is.
This is particularly true for those who aren't highly experienced in technology, as they may not know the proper terms when contacting their provider.
For example, many business owners or employees may only be able to briefly describe the problem they are having and what occurred beforehand. Customer service should work with this individual as best they can to resolve the issue quickly.
Someone should also be able to assist you 24 hours per day in order to minimize downtime and maintain overall efficiency.
7. Security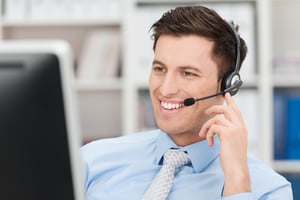 Your provider should have a handful of practices dedicated solely to security. One of the primary ones, for instance, should be utilizing modern software and equipment to monitor and protect your company's data.
Your provider should also consistently and create backups of sensitive information and store it on a remote server. This will help protect your data from both hackers and hardware damage.
Since new malware and hacking techniques are constantly being developed, it's imperative that your provider maintains this level of proactivity when it comes to keeping your business secure.
Finding the Right Managed IT Service Provider Can Seem Difficult
But it doesn't have to be.
With the above information about what to look for in a managed IT service provider in mind, you'll be well on your way toward making the decision that's best for you and your company.
Want to learn more about how we can help? Feel free to get in touch with us today to see what we can do.