Backup: What's Missing in Microsoft 365
Randy
Jan 18, 2021 2:02:18 PM
Microsoft 365 is an indispensable business tool but did you know that your service package is missing a very important feature?
While "backup and recovery" is a critical component of any cybersecurity and data protection strategy, it isn't part of any M365 package.
So what does that mean to a typical user on a typical day?
If you accidentally delete a file from OneDrive, it may be gone forever.
If you delete or disable a user (e.g., an employee who has left the company,) you only have 30 days to access their emails and documents before the files are purged.
If a file on OneDrive is infected on a local drive, the change is automatically synced to OneDrive and you'd be left with a corrupted version.
If you delete an email from the "deleted items" folder, you only have 14 days to retrieve it (and there's no guarantee that you can find it!)
If you have deleted a client email and needed the information months or years later, it won't be available anymore.
Bottom line? If you can't afford to wake up one morning to find a blank mailbox, calendar, address book, or OneDrive -- you need a backup strategy for M365.
Microsoft 365: Backup vs. Retention
Now you may wonder, "what about M365's 30-day retention policy and 14-day deleted item recovery function?"
Although M365 will retain the items for a short period, that isn't a backup feature. It's simply a data retention policy that governs when files and information will be purged. On the other hand, an archiving/backup policy is about storing files and data in an offline location, which isn't offered by M365.
Why You Need Microsoft 365 Backup
Microsoft's service agreement doesn't make any guarantee on recovering deleted or corrupted M365 data (e.g., from Outlook, calendar, contact, OneDrive, Teams, Sharepoint, etc.) The platform only provides short-term protection against user errors (e.g., in the form of Recycle Bin, soft delete.)
It's users' responsibility to protect themselves against accidental deletion, cyberattacks, malicious insiders, and purge associated with deleted or disabled accounts (e.g., departing employees.) Not to mention, you can't expect to get much assistance, if at all, from the tech giant when something goes wrong.
When you backup your M365 data with a third-party tool, you can recover files and data either globally (e.g., entire mailbox) or granularly (e.g., a piece of email) to:
Restore an entire mailbox, calendar, OneDrive, etc. to a specific point in time.
Retrieve a piece of mail, calendar entry, folder, etc., from a specific point in time.
Choose how long you want to store your backup (e.g., one year, five years, indefinitely.)
Restore files to the same or a different location (e.g., for data migration.)
Select from a variety of recovery options to minimize downtime.
Maintain business continuity in case of IT outages.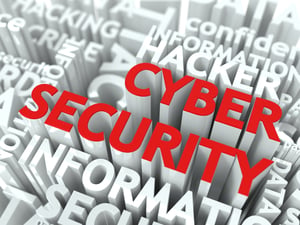 You can't count on M365's retention or retrieval function to reliably find data and files after they have been deleted. Not to mention, a comprehensive backup and recovery plan will give you the peace of mind and insurance you need against cyberattacks, which is becoming very costly for small businesses.
How To Backup Your Microsoft 365 Data
Since backup isn't part of M365's features, you need to use a third-party tool to back up data from Outlook, Teams, OneDrive, Sharepoint, etc. You can either install the software on your own or work with a managed services provider (MSP.)
The Pros and Cons of Installing M365 Backup In-House
While this allows you to choose from different options and save on initial costs, installing a backup solution on your own often isn't the most cost-efficient way to backup your M365 data in the long-run.
First, you need to do your research, plow through endless specs, and find the right backup tool that meets your needs. Then, you'll have to install the software and hope that you have configured it properly. You'll also need to constantly monitor the activities or pay an IT resource to do so.
Even if you purchase the "best tool," you still need an in-house resource with the right expertise to make it work for you. When you need to restore files and data, you'll likely have to contact the vendor for assistance and may not get a response right away -- which can lead to costly downtime.
The Pros and Cons of Using an MSP For Your M365 Backup
An MSP that offers M365 backup has already taken the time and effort to research different options and selected the software that's right for its clientele. For example, our team has evaluated various products, test-driven a few, and chosen the best option that balances cost and features to make sure we're covering all the bases for our clients.
Since your MSP is trained to use the backup tool and works with it day-in-day-out, you can rest assured that it's configured properly to meet your requirements. For example, our professional team monitors over 3,000 mailboxes every day to ensure that all our clients' files and data are backed up properly.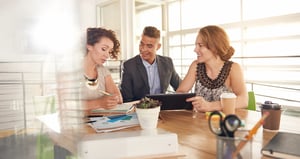 When you establish a long-term partnership with an MSP, you'll get an immediate response when you need help. An MSP also has access to vendor support channels to get prompt assistance whenever necessary.
However, you won't be able to choose your backup tool. Your MSP has selected the software based on the general requirements of its clientele. As such, it's important to work with an MSP who has expertise in servicing clients just like you (e.g., small businesses.)
Microsoft 365 Backup: An Essential Component of Your IT Strategy
No business can afford to lose critical files, whether to accidental deletion or malicious activities. M365 backup is the insurance you need to ensure that your business can continue to function and minimize costly downtime by giving you the ability to retrieve M365 data beyond the 30-day retention window offered by the platform.
Ready to partner with an MSP to implement M365 backup?
Download this checklist to help you evaluate if an MSP is up to snuff.
Get in touch to see how we can help you implement and monitor your M365 backup.