Top 5 Benefits of Outsourced IT for Business Leaders
In a recent study, business leaders with outsourced their IT were asked to list the benefits of moving to Managed IT.
Here are the five biggest benefits of Outsourced IT Services for Business Leaders:
1. Access to Skills
Medium-sized businesses don't always have staff with the necessary skills on hand. Retaining highly-skilled techs on your payroll is expensive – if you can find them. Even once you do hire them, you will need to invest in on-going training to keep current.
Because of the expense, most companies hire generalists rather than specialists. This allows them to handle a broader range of IT needs, but can be limited when it comes to specific needs. A managed IT provider has teams of specialists that are experts in the latest technology and practices. This allows you to access expert-level industry knowledge on-demand without having to pay to support the position(s) year-round. It also lets you manage one-time projects more cost-effectively.
2. Cost Savings
Most organizations see significant cost savings when moving to Managed IT. Pay-as-you-Go lets you maximize your capacity without the need to pay and maintain expensive hardware capacity you may never need. This reduces your capital costs without sacrificing the ability to scale services when business needs change.
Rather than bearing the full expense of Managed IT experts, hardware, maintenance, and security costs yourself, the expenses are amortized across different clients. This creates a system of high-quality tech support at lower overall costs.
Managed IT can also produce significant cost savings on power consumption, cooling costs, and maintenance while freeing up real estate and resources; after all medium businesses want to save money!
3. Frees Up Resources
When you have experts doing the job, it can be done quickly and efficiently. There's less learning on the job or research that needs to be done. With internal IT teams, there can be a significant learning curve.
This lets your IT team focus on their core responsibilities instead of spending time on things such as network performance and security monitoring.
4. Flexibility and Scalability
Managed IT lets you be flexible and scale quickly when your business grows. There's no need to wait for hardware to be orders, delivered, provisioned, and deployed. Services can often be scaled with just a phone call or service request. This allows the day to day operations to run smoothly.
When using cloud-based services and Managed IT, you will have rapid access to advanced tech tools that can be launched easily.
5. Improved Innovation
That flexibility is needed in today's rapid business cycles. To stay relevant and competitive, you have to constantly evolve and recognized trends and patterns. If your staff is tied up with routine work, such as software or firmware upgrades, it reduces the time they can put towards the type of innovation that can move your business forward.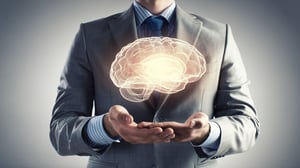 85% of companies report that digital transformation is crucial to future their future success. Only the companies that act on a digital strategy to build the platform for digital transformation will be successful in the future. 69% of the businesses surveyed said only companies that do so will be able to survive five years into the future. The same survey also reported that 90% of the companies undergoing digital transformation are finding significant obstacles to success.
Moving to Managed IT
Moving your business to Managed IT services provides a host of benefits:
Increased efficiency and productivity
Access to highly-skilled technicians
Improved disaster recovery and business continuity
Increased IT infrastructure and security
Regulatory compliance
Conduct your due diligence when talking to any Managed IT provider. If you're looking for a guide to choosing the right partner, download:When and Why to Outsource Your IT as a Medium Business