How To Select The Right IT Services Provider For Your Business
Randy
Jul 5, 2017 12:19:05 PM
When selecting an IT services vendor, we believe organized companies are a better choice than individuals working out of their homes. Two main reasons for this is a higher level of service for you and your business.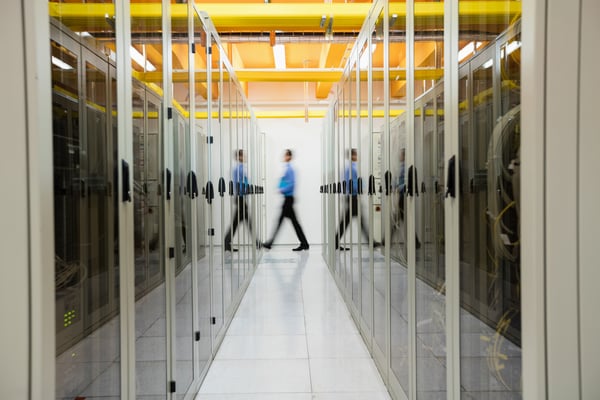 There are several IT support structures choices that you may commonly identify:
The Lone Wolf
The Moonlighter, and
The Relative
The Professional IT Services Company
Many business owners and managers like person to person relationships and so the Lone Wolf IT services person may have some appeal. The Lone Wolf may just work for you or have a few other customers. You often find that the Lone Wolf was recently laid off from their employer, or perhaps retired from network support at larger company. The Lone Wolf expert may provide great service when they are on-site, but may also be hard to track down from time-to-time. If that person is unavailable, on another project, on vacation, or just plain missing, you have no other source that you can trust or rely on. This leaves your organizing extremely vulnerable!
Another, but more extreme, example of the Lone Wolf is the Moonlighter. This person is making a couple extra bucks on the side, but has a primary responsibility to their W-2 employer. The Moonlighter may seem to be a popular decision at first. This is what they do during their day job and chances are they will come to you at a significant discount. The Moonlighter, though, is even more problematic than the Lone Wolf. In addition to still having the same challenges of the Lone Wolf, now you only get their support after 5:00 PM. Remember, the Moonlighter's employer's needs are always going to come before your business's needs. Also remember the established IT organization has a HUGE advantage in service for you here because if your computer problem is an emergency, you can call and get the immediate support that you need regardless of the time of day.
A favorite form of IT services support is the "Relative". The Relative can come in the form of son, daughter, uncle, or even an old friend from high school. Relatives are oftentimes computer whizzes. Point- Many times the Relative can also be a Lone Wolf and/or Moonlighter. You don't have to live too long until you understand that Relatives are always a sensitive and many times complicated proposition. Even more so when it comes to real business world arrangements. While on the surface it may make sense to keep your IT support in the family, there are many reasons why this type of arrangement may not be desirable over time. The tough question you may want to ask yourself is would you trust your accounting or legal needs to an employee's teenager or other relative who likes to dabble with technology as a hobby? What happens when things go wrong? Hurt feelings among family members and relatives can be painful and long-lasting.
While there are certainly justifications for hiring the Lone Wolf, the Moonlighter, or the Relative for your company's information technology support, there are very smart reasons to hire a professional IT support company that matches and exceeds your organization's business and continuity needs.
A good IT services company is going to provide to you the personal touch you deserve, but it addition, have the resources to provide to your organization true depth and redundancy. If you partner with the right professional IT organization, you'll find there is no better model of IT support for your business. Doesn't your organization deserve the dedication and resources a professional IT support company can uniquely provide?
NEXT: We'll discuss what to look for in an IT support partner.