What's on the Microsoft 365 Roadmap for 2022 and Beyond?
Having a forecasted outlook for new tech updates can help organizations better plan for what's next. Some companies even rely on these improvements to fix known issues, answer common product needs or enhance the user experience (UX).
As one of the largest technology service providers and innovators in the world, Microsoft is committed to enhancing user experience. Because new roadmaps are publicly available (usually through the company website), users and decision-makers can get a sneak peek at what's coming next.
If you're a Microsoft user, use this post to help see where the products are headed in 2022 and beyond. This can help inform your technology planning, spending, and investments.
Microsoft 365 Roadmap
The Microsoft 365 roadmap is publicly posted on the Microsoft 365 website, and it addresses milestones and anticipated product updates. Viewers can change key search filters to quickly see important information like:
How many updates are currently in development and testing
How many updates are in the process of rolling out
How many updates are fully released and already launched
The latest Microsoft 365 roadmap updates include several changes to all major programs, including Microsoft Teams, Outlook, Sharepoint, and the 365 Admin Center.
The next available product update in the roadmap includes signature cloud settings for Microsoft Outlook. According to Microsoft, this preview is scheduled to be available in September 2022 on Beta only. Microsoft's roadmap website states: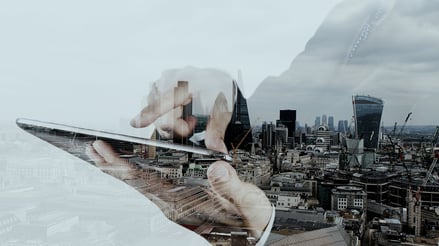 "Your Signature settings are stored in the cloud, so your experience is consistent when you access Outlook for Windows on any computer. This feature has been delayed and will only be available in Beta Channel."
What Microsoft Products are Best for Business?
The Microsoft updates that are best for business are determined on a case-by-case basis. This is because every business prioritizes different products within the 365 suite.
For example, if your organization is mostly dependent on Outlook and SharePoint, it's important to stay informed about the new roadmap for these specific services.
How Managed IT Services for Business Can Coordinate Microsoft Needs
As a business leader or decision maker, you might have plenty of needs to coordinate at any given time. Keeping up with separate product roadmaps may not be on your list of priorities. If you can't regularly check but still want to benefit from updated product suites, managed IT services can help.
A reliable IT services provider ensures that you always have the latest and best versions of software. With IT and industry knowledge, they can make astute observations about beta testing opportunities and new products that best fit your goals and priorities.
Best Remote Support for Microsoft 365
Another benefit to managed IT services is that most work can be done remotely. Whether you're a local client in the area or your business operates in multiple locations, remote support for Microsoft 365 is available regardless of location.
When it comes to the roadmap for Microsoft 365 in the coming years, remote support can help organizations stay aligned with best practices and the most recent changes. Most of these changes can be implemented quickly, without interruptions to daily business operations or work productivity.
Remote monitoring can also keep businesses and their data more secure. Since many roadmap updates make improvements to noteworthy security features, it's critical that companies pay attention to new updates that improve cybersecurity or data privacy.
MicroTech Services for Microsoft Office 365
MicroTech IT of Boise offers Microsoft Office 365 migration and consulting services to small and midsize businesses that want to streamline processes. If you have questions about Microsoft Office 365 and the scheduled roadmap updates, be sure to ask for information on how you can receive the latest news.
Migration to Microsoft Office 365 can also be the step that your company needs to take in order to streamline processes, improve communication, and have the flexibility to grow at scale. MicroTech IT can alleviate the stress of migration while making the process as quick and seamless as possible.
Key Takeaways
No matter which applications and software programs are in your current tech stack, the upcoming roadmap for 2022 and beyond can help you know what to expect.
These updates are often in direct response to customer questions, expectations, or troubleshooting needs. And if you have budgetary concerns—don't worry! Many roadmap changes are part of your current subscription, and you can benefit from them without extra costs.
Reach out to MicroTech today to learn more about our Microsoft Office 365 migration and consulting services. Our team can make the right suggestions so that you never have to wonder whether your organization's programs are up to date.